OUR MISSION
At A.V. Thomas Produce, we are committed to cultivating the freshest, healthiest, and most sustainable, Certified Organic Sweet Potatoes to nourish communities worldwide. Our mission is to grow, pack and distribute superior quality produce while upholding the highest standards of environmental stewardship, social responsibility, innovation, and customer satisfaction.

We strive to:
Cultivate Excellence: We relentlessly pursue excellence in every aspect of our farming practices, from seed to harvest, while packing and distributing the finest Sweet Potatoes to our customers.
Sustainable and Organic Farming: We are dedicated to a sustainable, organically grown way of agriculture, employing responsible farming methods that prioritize soil health, water conservation, and biodiversity preservation without the use of synthetic materials.
Nutritional Wellness: We are passionate about promoting a healthier world by offering nutritious, wholesome sweet potatoes that contribute to overall well-being.
Global Community: We aim to foster a sense of community, connecting people from diverse backgrounds through the shared love of fresh, wholesome food.
Innovation and Technology: We embrace cutting-edge technology and research to continuously improve our farming and packing processes, reduce environmental impact, and enhance the quality of our produce.
Social Responsibility: We are committed to being a responsible corporate citizen, supporting the communities where we operate, and promoting fair labor practices and inclusivity.
Customer Satisfaction: We prioritize the satisfaction of our customers, ensuring that they have access to safe, high-quality produce that meets their needs and exceeds their expectations.
Environmental Conservation: We actively work to reduce our carbon footprint, minimize waste, invest in renewable energy, and promote a circular economy to protect the planet for future generations.
At A.V. Thomas Produce our purpose is to be a trusted source of fresh, sustainable, and nutritious produce, contributing to healthier lives and a healthier planet. Since 1960, "Sweet Potatoes are our Pride and Passion!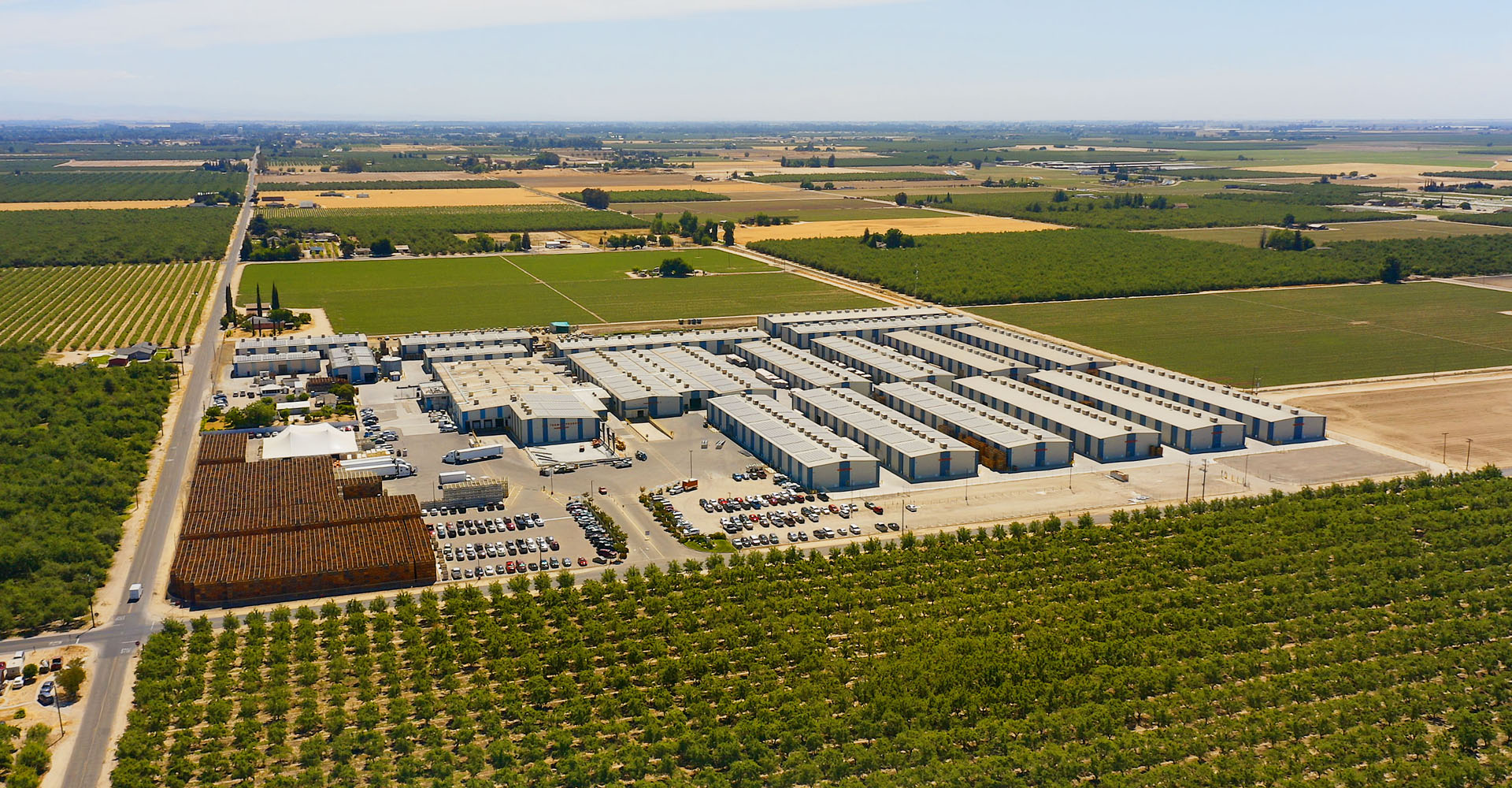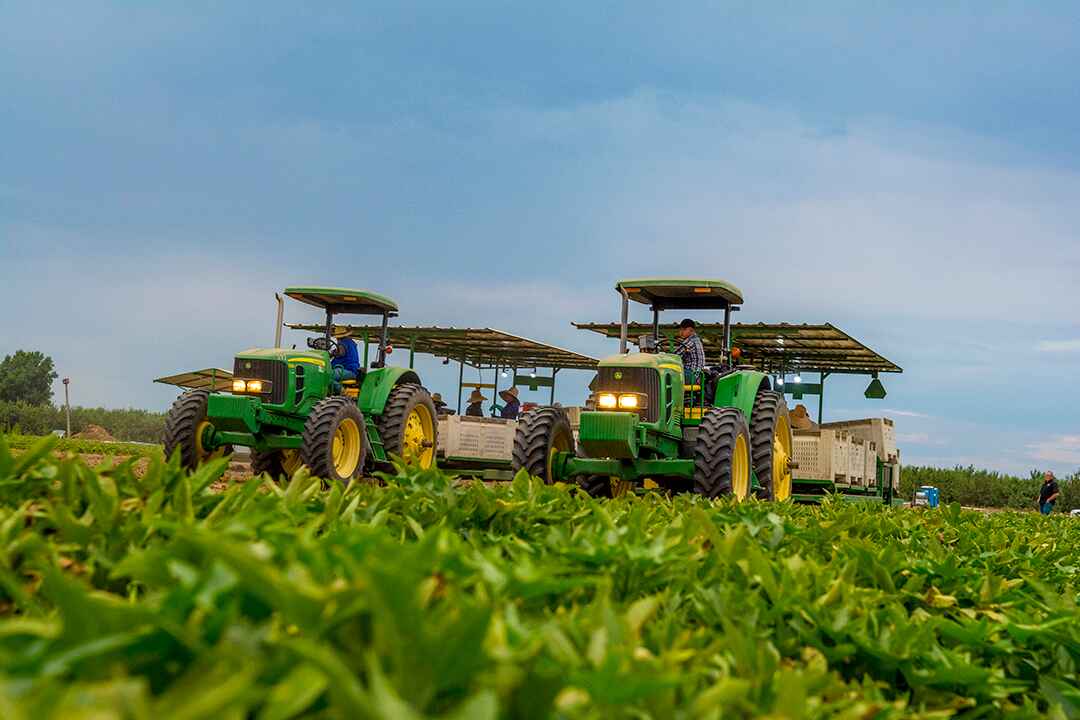 OUR HISTORY
In the spring of 1977 my uncle, Antonio Vieira Tomas, offered to sell me his company.

Looking at the original documents my wife and I signed when we purchased one 9,100-square-foot building (but not the land it sat on). Eighty acres of sweet potatoes already planted and awaiting harvest later that year, some cardboard boxes and a little bit of equipment all for less than 150k. The year before, my uncle documented that A.V. Thomas Produce sold almost 39,000 forty-pound cartons of sweet potatoes – about 1.5 million pounds of produce.

Thirty years later, A.V. Thomas Produce, Inc. grows over 3,000 acres of certified organic sweet potatoes and yams, and sells more than 300 million pounds of sweet potatoes, organic and conventional.

This growth and success was only possible because of the opportunity afforded to me by my uncle and the support and love of my wife Laurinda. Not to mention, our daughter Marcia and the hard work and proper supervisions made by my sons, Ricardo and Carlos. These accomplishments are also due to the talent and hard work of the supervisors, managers, employees, our top quality growers, and the loyalty of our suppliers and customers.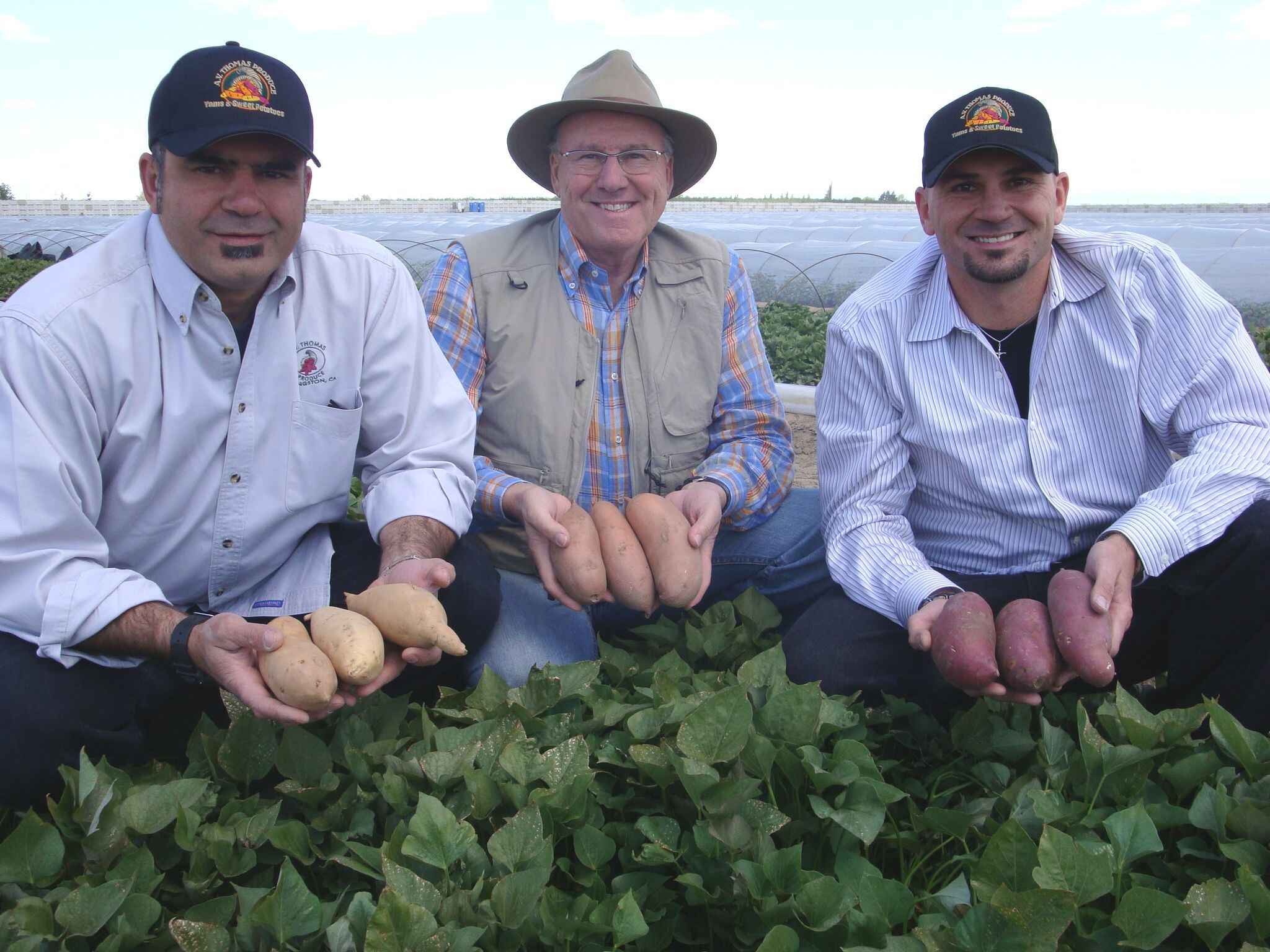 I want to thank God for the life I've led and for the health and happiness my family has been blessed with.
Manuel Eduardo Vieira ~ Owner and President
OUR ROOTS
AV Thomas Produce is one of America's leading suppliers of fresh conventional and certified organic sweet potatoes in the United States.

Livingston is one of the special places in the country with the warm climate and light, sandy soil necessary to grow sweet potatoes, and Mr. Tomas began growing them here in 1960. (Today more than 90 percent of California's sweet potato crop is grown right in this area.) Mr. Tomas founded A.V. Thomas Produce with 10 acres in production and one small packing shed in downtown Livingston.

Twelve years later, his nephew, Manuel Eduardo Vieira, joined the business. Also from the Island of Pico in the Azores, Mr. Vieira had just spent 10 years in Rio de Janeiro, earning a degree in Business Administration. He would spend the next five years learning the sweet potato trade at his uncle's side.

In 1977, Manuel E. Vieira bought A.V. Thomas Produce and began a new chapter in its history, investing in, growing and expanding the business into the industry leader it is today.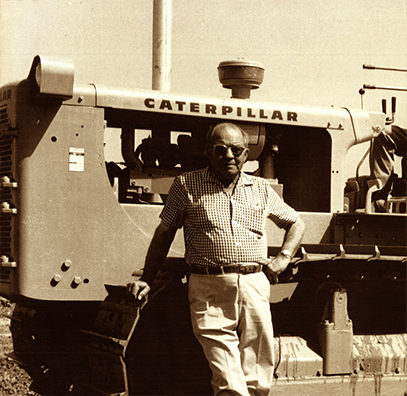 The company was founded by Antonio Vieira Tomas, who immigrated to the United States from the Azores Island of Pico in Portugal in 1920 and settled in Livingston, California.